How to Improve Efficiency Between Your Stock Plan & HRIS/Payroll System
You may already have automation set up from your HR/payroll system to your equity vendor. However, you're most likely still struggling to route data in the opposite direction – from your equity system to HR/payroll.
To avoid from moving or manipulating data manually, you have to think outside the box! It doesn't have to be an expensive process or take months to complete.
Learn how Yelp and Amgen solved their payroll input challenges – and how you can take a page from their book to improve your processes.
In this webinar, we'll review:
What are the benefits of a routeback?
Common payroll system file challenges
Case studies with Yelp and Amgen

Mobile Employees

: Must have both international and US taxes withheld. The payroll system file needs to include taxable gain and taxes that pertain to the US only. International taxes must be attributed to the appropriate international tax file.

International Employees

: Non-US employees must be separated into a country specific file for reporting to local payroll.
Multiple Earnings Codes: Reporting multiple transaction types and taxation.
Supporting Your Payroll File Feeds Long Term: Staff turnover, logic changes, new transaction types, change in equity systems, change in payroll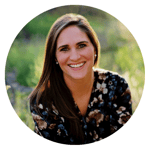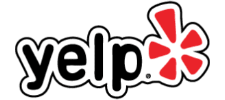 Sarah Aber, CEP
Senior Manager, Stock Administration
Sarah Aber started her career with a degree in Accounting from Auburn University and eventually found her way into Stock Administration over six years ago. She is currently the Senior Manager, Stock Administration at Yelp and joined the Yelp team just over a year ago in August, 2019. Sarah lives in Phoenix, AZ with her husband, three children and pup and enjoys hiking, watching football and traveling.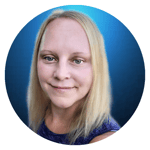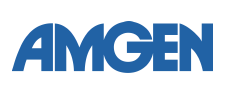 Kerrie Wittmer, CEP
Senior Manager, Global Stock Plans & Benefits
Prior to joining Amgen in 2018, Kerrie was the Manager of Global Stock Plan Administration at Time Warner for 12 years. In this role, she was responsible for overall management of administration process, third party equity vendor relationships, and working with the internal technology group to identify and implement automation methods. Kerrie also has experience on the vendor side with Smith Barney (now Morgan Stanley), where she was a primary contact for Fortune 500 companies who outsource the administration of their stock option, employee stock purchase and restricted stock programs.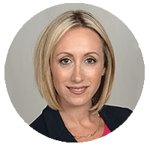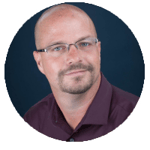 Michelle Tomasetti, CEP
Director, Stock Administration & Consulting, Equity Compensation
Michelle is a Certified Equity Professional (CEP), with 18 years' experience in equity administration. She has broad expertise in equity compensation plan design, system implementation, vendor management, and employee communications relating to equity compensation plans.
Prior to joining CompIntelligence, Michelle held a variety of key positions with small to mid-size biotechnology/pharmaceutical companies implementing, managing and assisting in equity-based compensation plans using comprehensive strategies and a wide-ranging set of administrative tools to implement and effectively enhance the administration of the day to day operations of these plans.
Howard Runyon
Chief Technology Officer, Equity Compensation
Howard Runyon is recognized as an innovator in the equity compensation management, with a long history of developing unique solutions for challenging problems. With his "automation first" paradigm, he has architected some of the most popular commercial and custom applications used in equity compensation.
Howard joined CompIntelligence as one of the initial employees in 2006, after building and leading the development of the custom programming division at Transcentive, Inc., a provider of stock plan software and services. His main focus is to create and continually improve upon the CompIntelligence SaaS suite of products.